NACER IBN ABDELJALIL - JAGUAR XE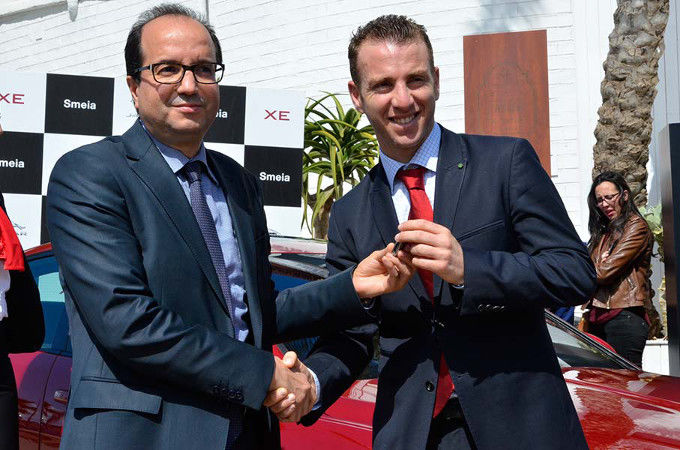 SMEIA, the exclusive retailer of Jaguar cars in Morocco, recently handed over the new Jaguar XE to one of the most recent members of the Jaguar Forward Thinkers family in the region, Nacer Ibn Abdeljalil from Morocco. Nacer, who has recently been recognised by Jaguar MENA as one of the region's contemporary innovators and progressive thinkers, will now have the chance, as part of his Jaguar XE ambassadorship, to experience the stunning vehicle on a daily basis on the roads of Morocco.

As part of Jaguar MENA's "Forward Thinkers" brand initiative which includes a series of films featuring individuals from several different countries across the Middle East and North Africa region, capturing each of their inspirational stories, Nacer's films will shows viewers how he as a 'Forward Thinker' personifies the Jaguar brand through his daily routine and like Jaguar strives to stay one step ahead with his relentless energy, determination and passion for life.

The new Jaguar XE is a car that has redefined the mid-size sports saloon market and like the chosen Forward Thinkers in the series, the Jaguar XE stands out from the crowd as it brings new levels of innovation and luxury never before seen in the segment. Built exclusively in the UK, the award winning Jaguar XE combines thrilling performance, class-leading design, intelligent technology features and Jaguar's all-new aluminium architecture.