JAGUAR REVEALS SECOND EPISODE OF "FORWARD THINKERS" SERIES FEATURING SEASONED UAE ENTREPRENEUR ANAS BUKHASH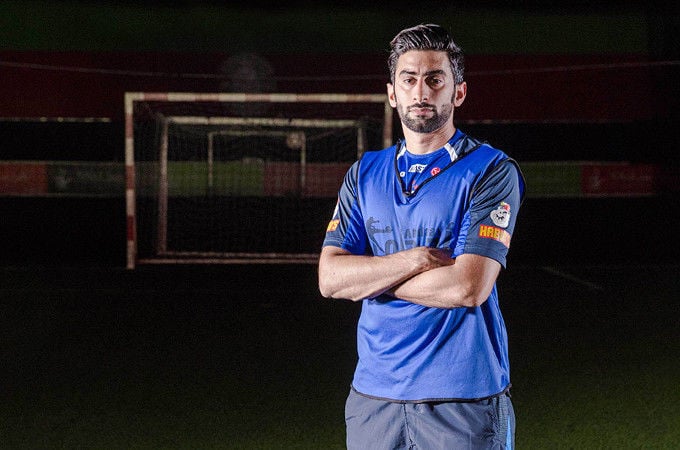 Jaguar MENA, has introduced the second film in its "Forward Thinkers" series with the story of one of the UAE's most influential entrepreneurs and motivational speakers, Anas Bukhash. Having successfully built his own business from the ground up, Anas' journey is one of determination, hunger for accomplishment and talent.


Jaguar MENA launched the series this year as part of its "The Art of Performance" platform to celebrate the company's expanding line up of vehicles across the region while challenging the conventional perceptions of innovation and performance through creative content. Collaborating with "Forward Thinkers" from the UAE, Kuwait, Lebanon and KSA, the project shares stories of different individuals, their accomplishments and dedication in each of their respective fields.


Anas begins telling his story by focusing on the passion that drives his work and success forward. Similar to the Jaguar XE, this professional has become renowned for his thrilling performance in the business world: "I like to be an achiever, I like to submit projects and work on things that I have great passion for."


Always determined to stay one step ahead of the game, the 33 year old Emirati with a vibrant character has already achieved several of his goals. Anas' progressive thinking paired with his courage to push boundaries has led him to establish his talent management and marketing agency Bukhash Brothers while also becoming the Managing Partner of Ahdaaf Sports Club.


Commenting on early accomplishments, the UAE Forward Thinker pointed out: "My lifestyle is fast moving and future looking. I consider myself bold in making decisions because I think it's a very important aspect in achieving success."


Through his dynamic personality as an entrepreneur and motivational speaker, his film embodies the Jaguar spirit and showcases the passion behind his business: "For me the art of performance is everything because it's what makes me unique today and helps me continue to achieve. I consider passion to be my engine."


View the gallery here.