JAGUAR MENA REVEALS SECOND PART OF ITS "FORWARD THINKERS" SERIES WITH HAMAD QALAM IN KUWAIT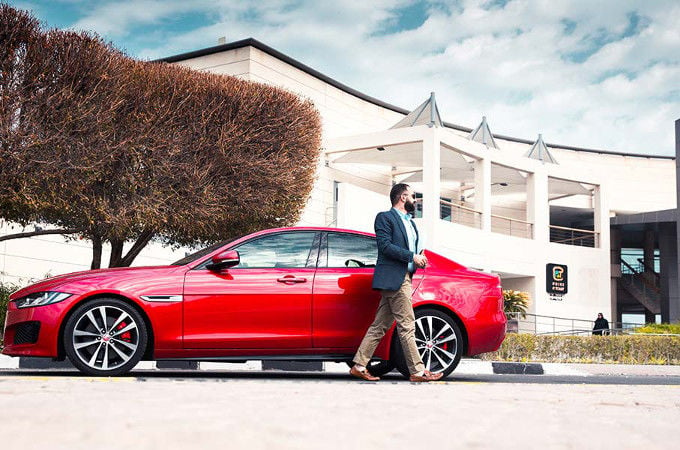 After the successful launch of Jaguar Middle East and North Africa's "Forward Thinkers" series in 2014, the premium performance car manufacturer is kicking off the second leg of the film series with Hamad Qalam, one of Kuwait's most prominent social media figures and influencers.


Talking about his passion and affinity for the Jaguar XE, Hamad Qalam perfectly captures Jaguar's promise of delivering more than a driving machine by manufacturing performance cars that set your pulse racing and stir your emotions.


While driving around the city in Jaguar's most advanced sports saloon, Hamad states: "Jaguar is extremely close to my personality: modern, youthful and fast. I feel we have a lot in common. Especially, after driving the Jaguar XE, I noticed the difference between an ordinary car and a beautiful car such as the Jaguar XE."


Bringing attention to the importance of comfort and convenience while driving, he further emphasises: "Today, the car is as important as your room, office or your house. It is a place where we spend a lot of our time. So, we should choose something beautiful and elegant, something we like that gives us serenity similar to the new Jaguar range."


Take a closer look and watch Hamad's film on Jaguar Middle East and North Africa's YouTube channel.